Arab- Norman Palermo and Cefalù & Monreale's cathedrals
Palermo with its historic Norman-Arab journey is part of the World Cultural Heritage, a recognition of extreme importance for the city, which has always been represented as the perla del Mediterraneo (the pearl of the Mediterranean) and an important joint between Europe and the Middle East.

Crossed by numerous cultures, Palermo has many facets and peculiarities that make it a city of endless styles and an open city in constant movement. Different points throughout time have marked its art and culture, especially during the Arab Norman period, leaving not only a cultural and artistic imprint, but a human one that today is rewarded with the highest recognition that a city can receive.
There are nine monuments that are a part of the UNESCO World Heritage listed as "Norman-Arab Palermo and Cefalù and Monreale's cathedrals", and these are fundamental to understand the Arab Norman art and recognize some of its peculiar nuances.

Each of the selected places presents peculiarities and is testament of the Arab-Norman art in all its expression and unequivocal nuances. The combination of religious and civil buildings, together with great artistic and intellectual work of art and the Islamic and Byzantine linguistic heritage have become the pillar of Mediterranean architecture from the Middle Age.
The landmarks that belong to the Arab-Norman UNESCO World Heritage List are located between Palermo, Cefalù and Monreale – in Palermo we can find il Palazzo Reale, la Cappella Palatina, la Chiesa di San Giovanni degli Eremiti, la Chiesa di Santa Maria dell'Ammiraglio, la Chiesa di San Cataldo, il Palazzo della Zisa, la Cattedrale and the Ponte dell'Ammiraglio; in Cefalù and Monreale we find each of their respective cathedrals.
By walking along Via Maqueda toward the Quattro Canti,
Suite Quaroni
is the perfect starting point for your journey into the Arab-Norman itinerary. All six rooms are bright and welcoming providing the ideal
comfort
to anyone who wishes to visit Palermo and its architectural treasures.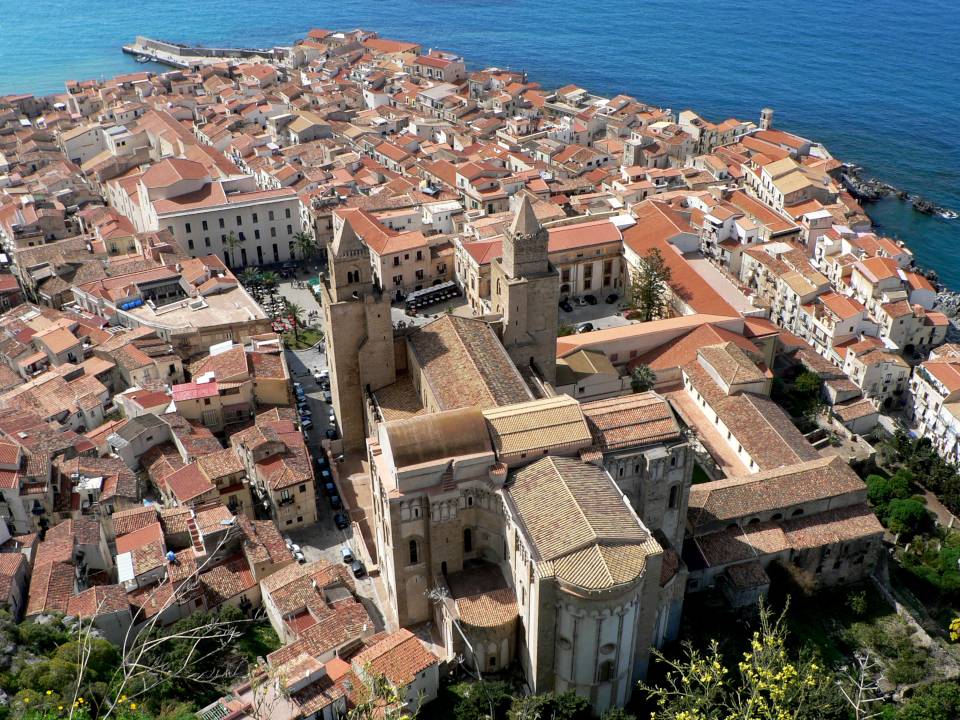 Cefalù and Monreale are two exquisite towns located outside the city of Palermo. Monreale can be found lodged at the inland periphery of the city. If you start heading inland from Porta Felice, you can reach Monreale and its magnificent and intricate Duomo, the Convento Benedettino and the Palazzo Reale. The cloister of the ancient convent is a classic example of how Islamic and Norman arts have mixed together giving life to a timeless place, rich with shapes that adorn its beautiful columns.

Cefalù, on the other hand, a small gem lodged at the bottom of the Parco delle Madonie and lodged between the mountain and the sea, is a place of monumental as well as natural treasures. Its impressive Duomo erects over the town, dominating the skyline, especially when looking from the coastline. Inside the Duomo di Cefalù, the Cristo Pantocratore, is a luminescent example of Byzantine art of Sicily.