B&B Suite Quaroni
a drop-off location for your car rental
Suite Quaroni offers a parking garage in the basement area. The garage is protected by security cameras to give you piece of mind when it comes to securing your vehicle. The garage can be also used as a drop-off location your car rental with Sicily by Car.
The B& B is conveniently located near the opera house, il Teatro Massimo, at a short distance from the central station and the commercial areas of the city, making Suite Quaroni an ideal place for your stay in Palermo. Whether for business or pleasure, Suite Quaroni offers an effective and convenient solution for reaching the city center areas limited to traffic, also known ZTL zones.
Sicily by Car
's city car the green city car is an inexpensive way to get around the ZTL zones, giving you the ability to move around freely and care-free in a city that you may not be familiar with.
Thanks to a partnership established between Suite Quaroni and Sicily by Car, you can secure a car rental and use the parking garage as your drop-off area.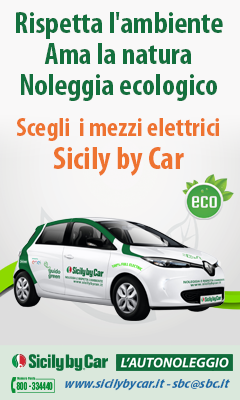 Suite Quaroni is also ideal if you may not have a vehicle and be in need to arrive from the airport. A bus stop that connects the city center to the Falcone-Borsellino airport is a short walk away, making it easy to reach without a car.
Suite Quaroni B&B is approximately a 10-minute walk away from piazza Politeama, a nice stroll along Via Ruggero Settimo.
If you are looking to stay at a centrally located B&B and need to take the train from the airport, the central train station is only about 15 minutes away from Suite Quaroni.